JANELLE CARDA . 24 January 2021 . 8 comments
The Beachy-ish House

With an airy, fresh feeling, this single family home built by Smith Development and designed by JainyLane features warm, beachy vibes even during the cold winter months of South Dakota.
In South Dakota, we have cold, snowy, winter months that last from November until April. We have rolling prairie grasses, lakes here and there, ponds filled with frogs and fireflies that make the summer nights sparkle. But beaches...beaches are not something you think of when you think of South Dakota. Yes, we have hard, stony beaches along the river banks and lakes, but they are not the kind of soft sand you dream about.
In South Dakota, our homes often represent our landscape. You find lots of wood tones, rocks, browns and beiges, and rustic elements. But every so often, you find a home that feels like you took a vacay to somewhere else. Somewhere warm and sandy. This home was designed with a beachy feel. Not beachy like there are seashells in bowls or pictures of seagulls, but a home designed with soft gray tones, warm white woodwork, wood details and unique tiles that catch your eye. Step inside this beautiful home and see for yourself how home can feel like a vacation every day.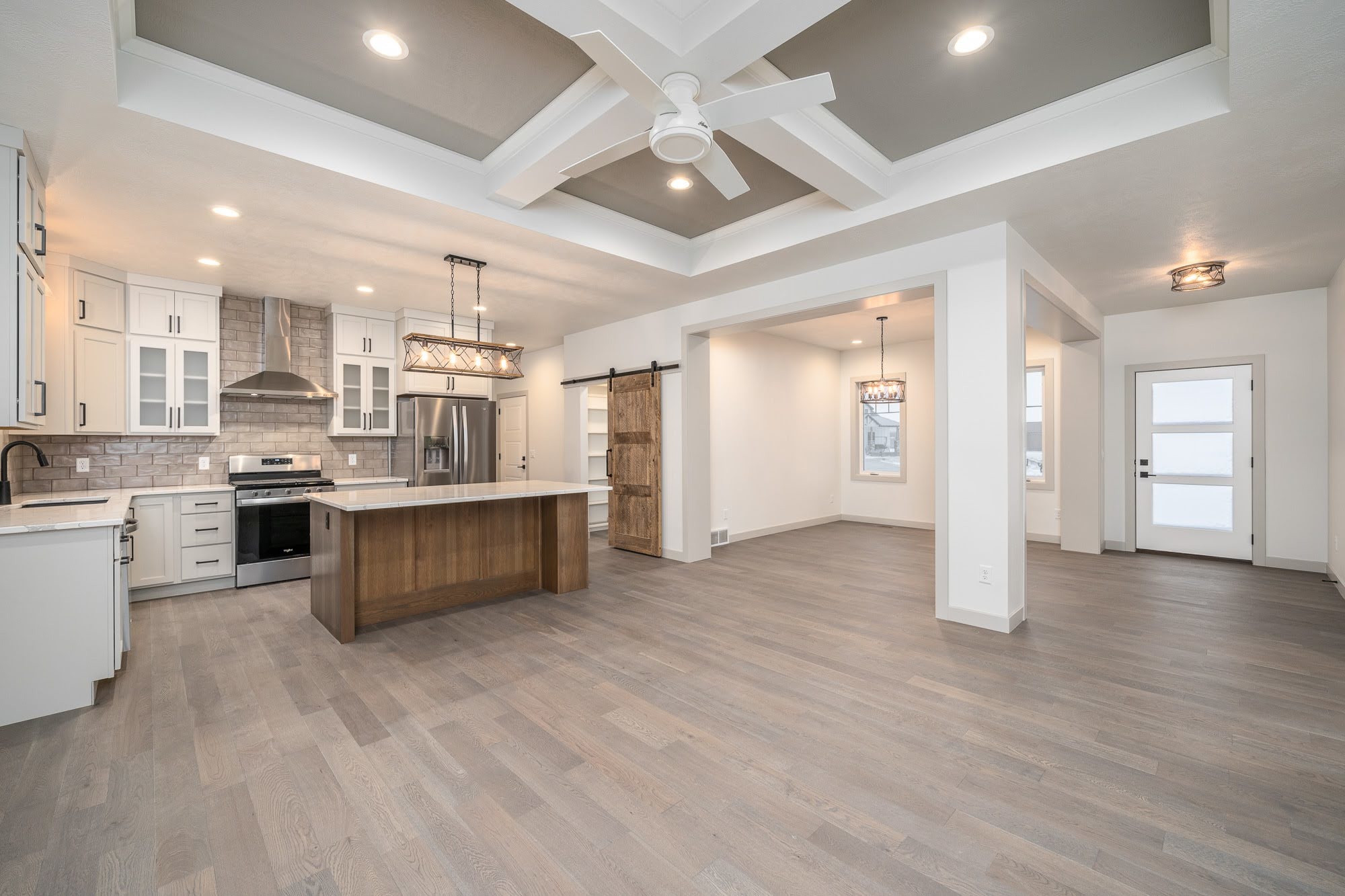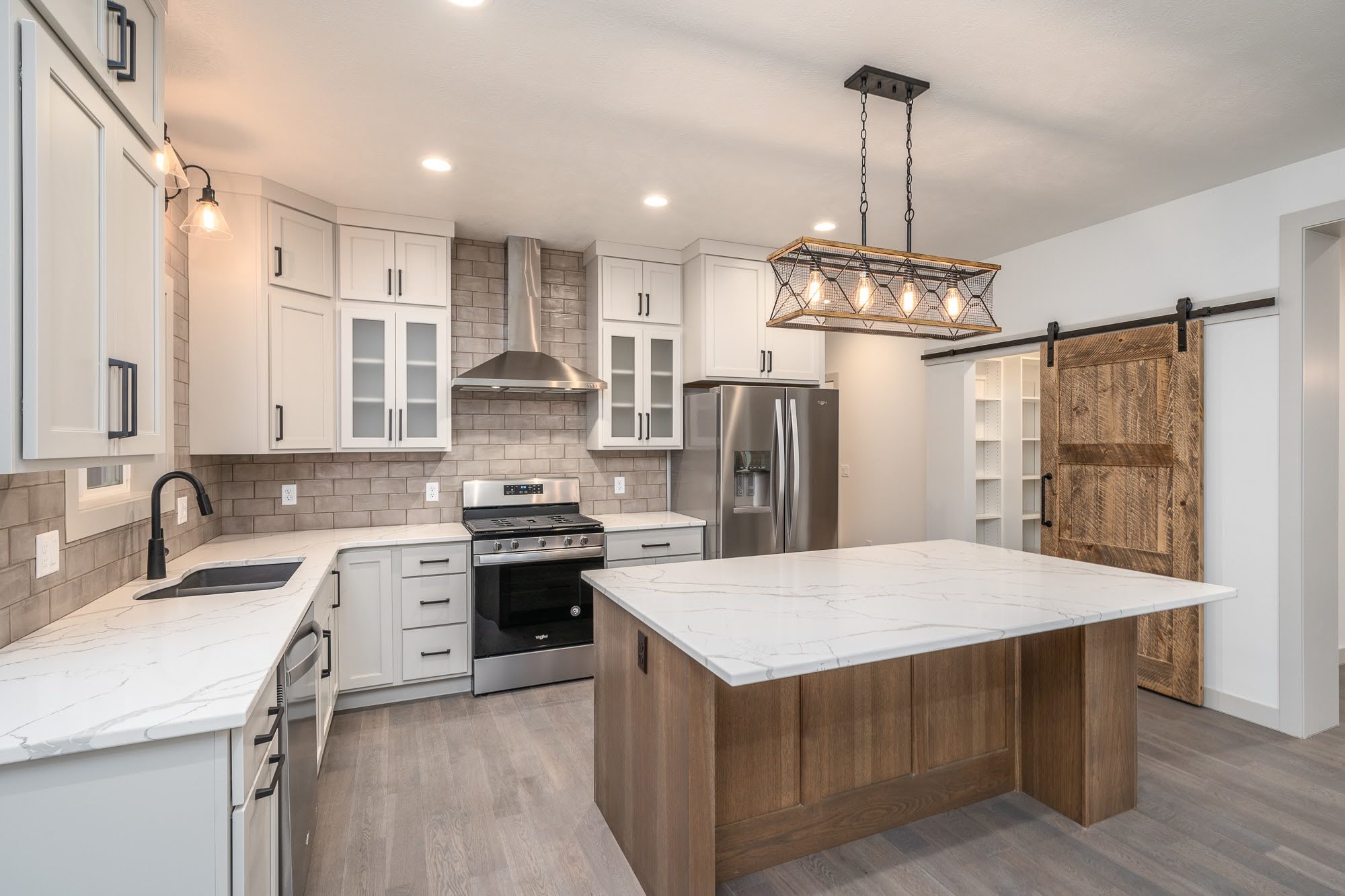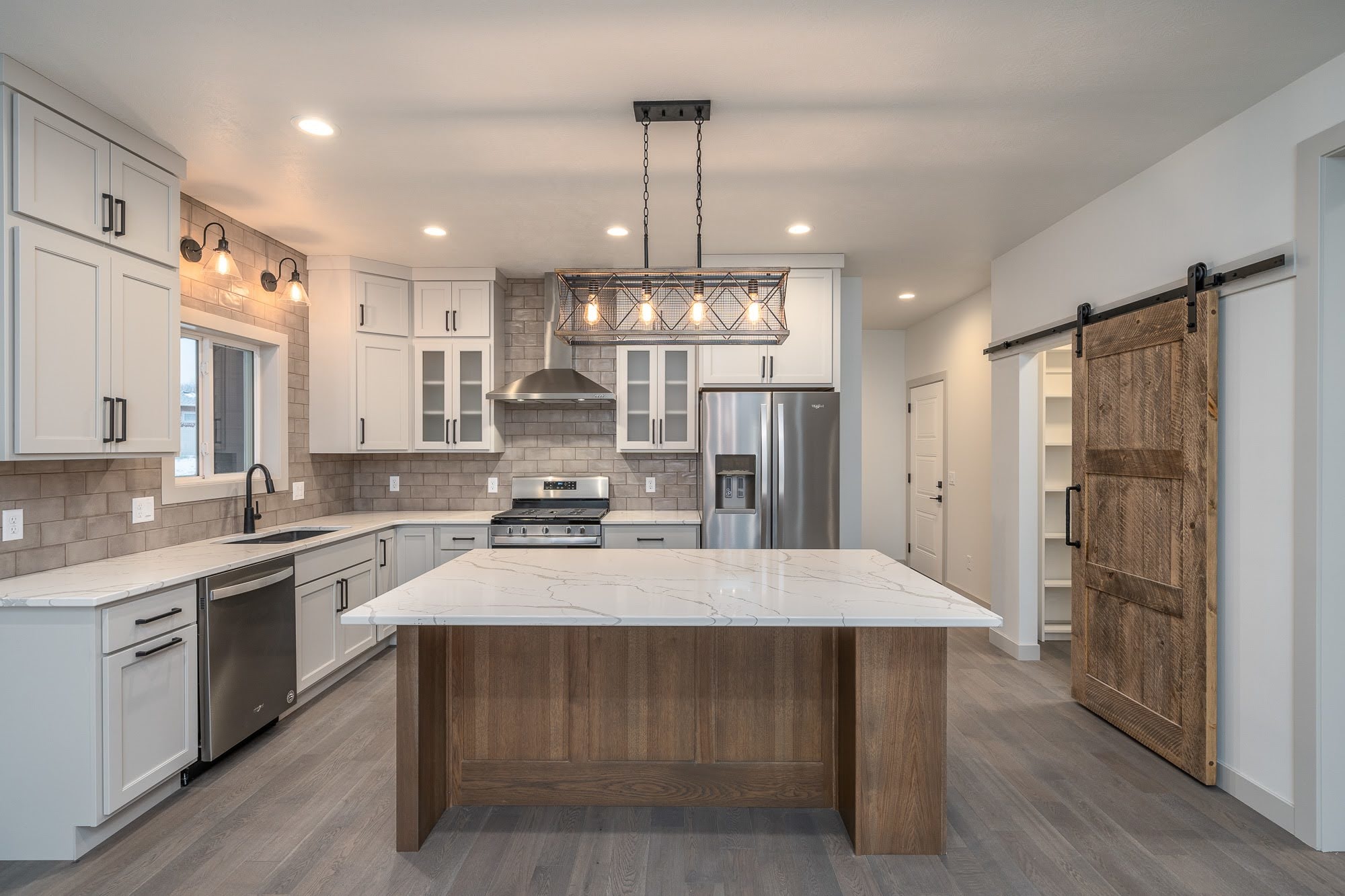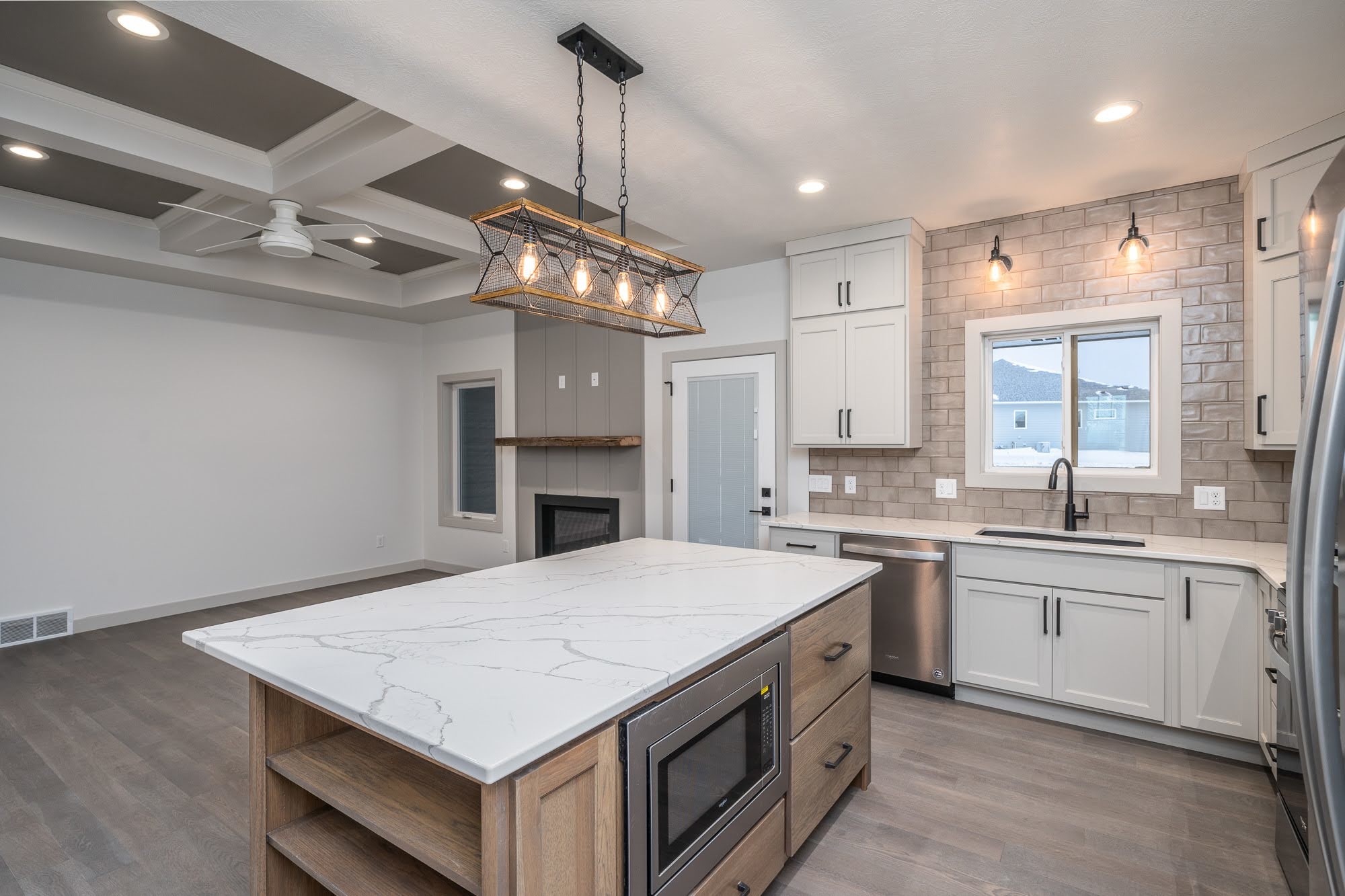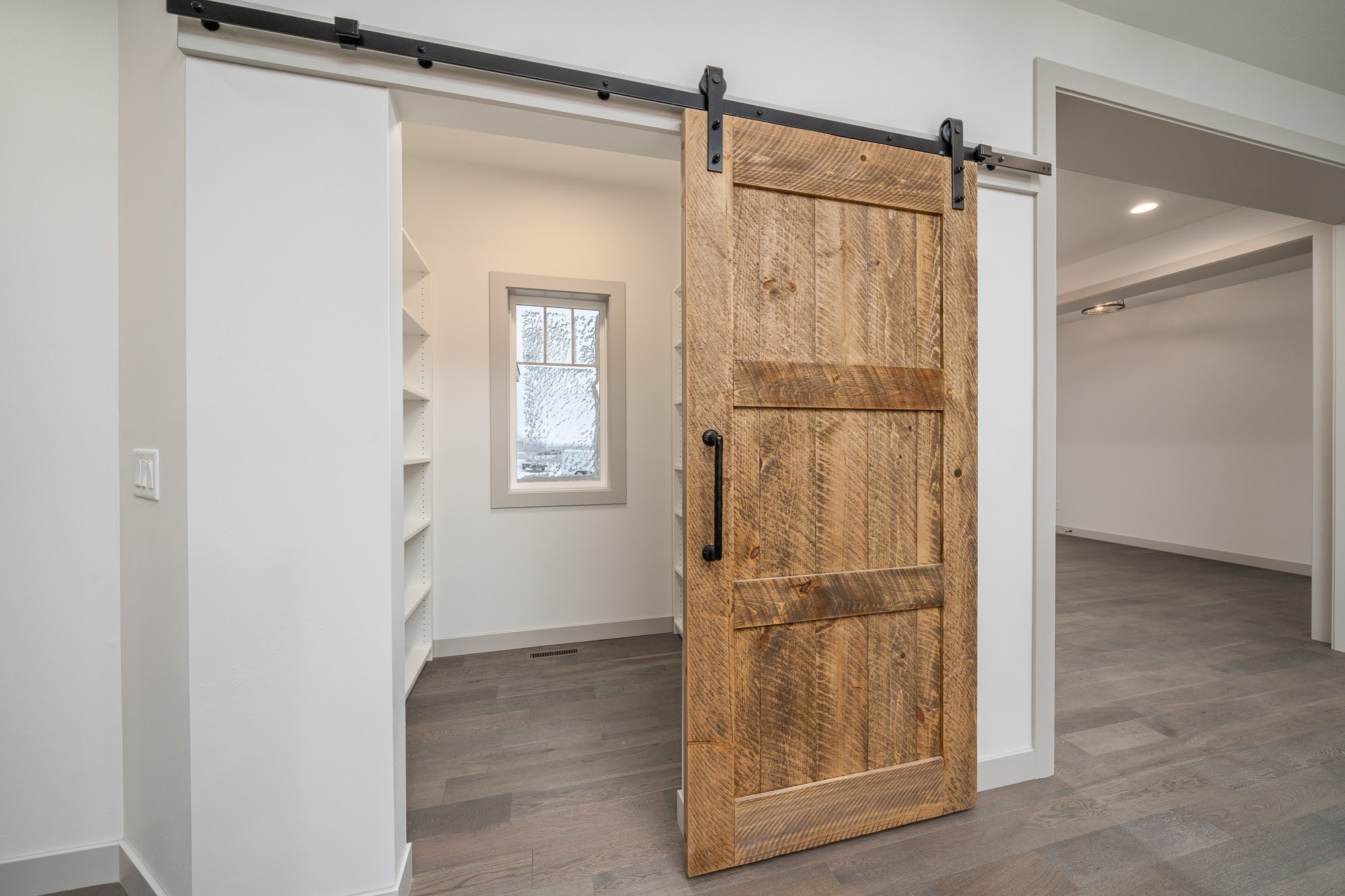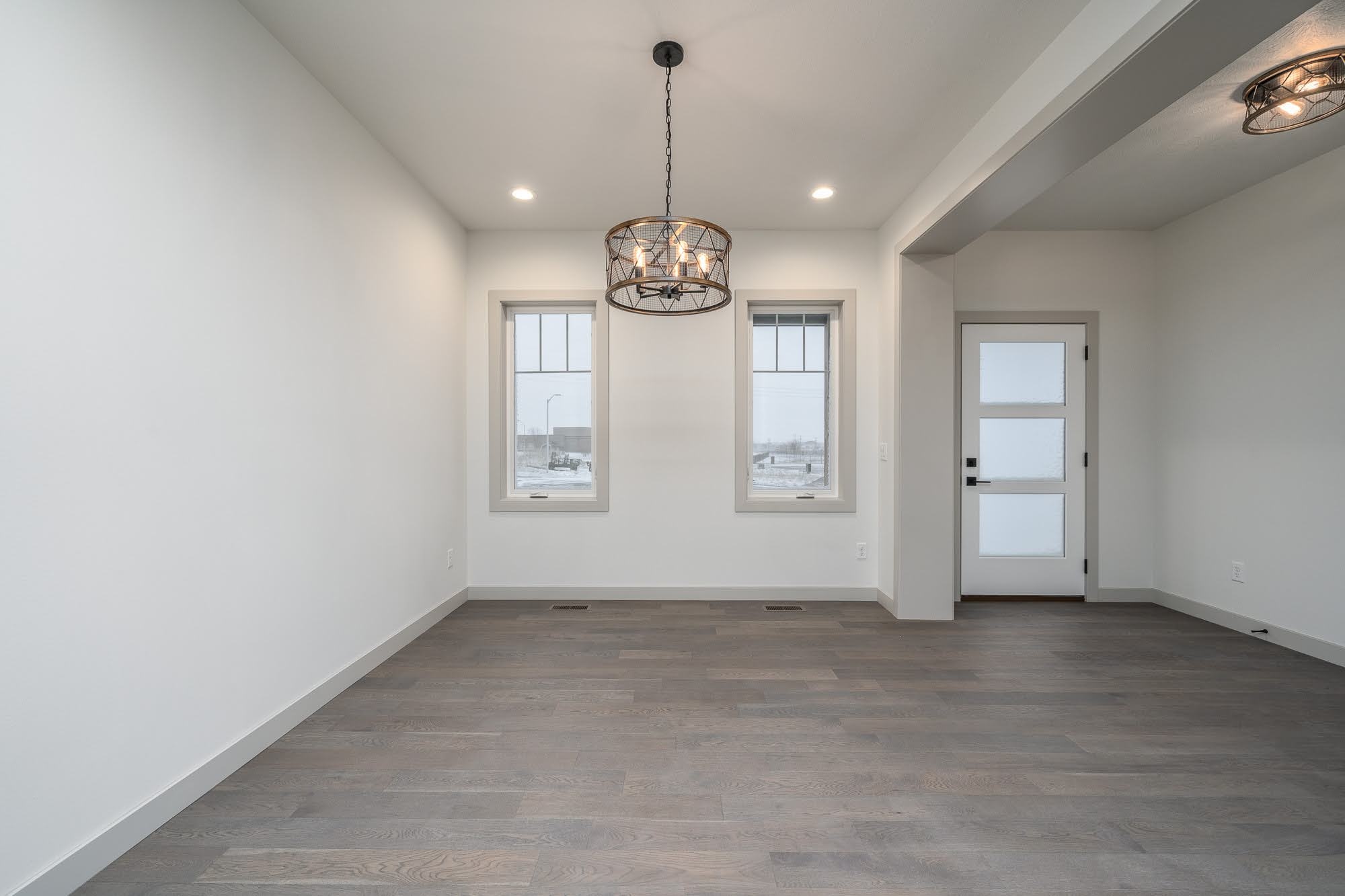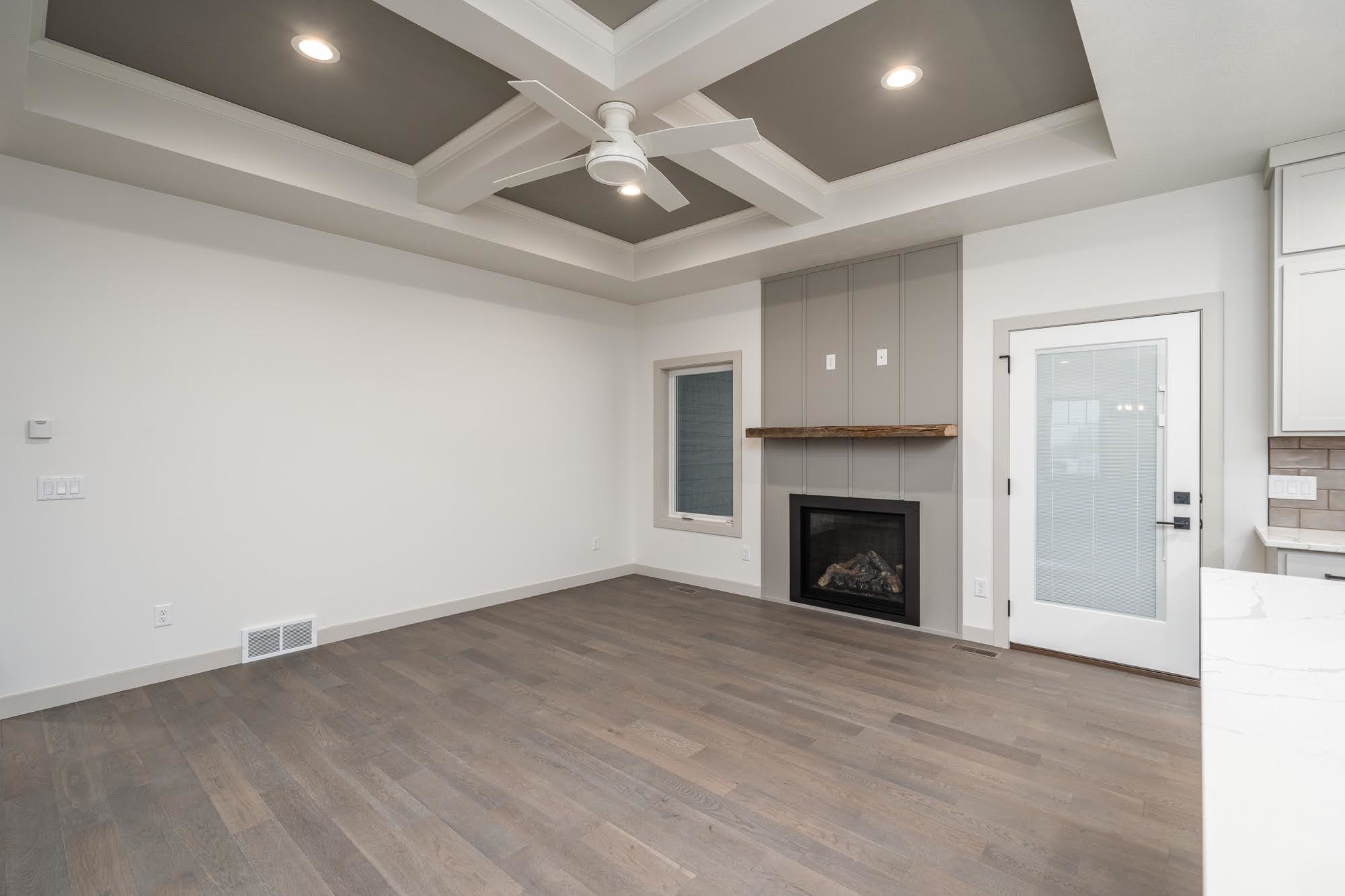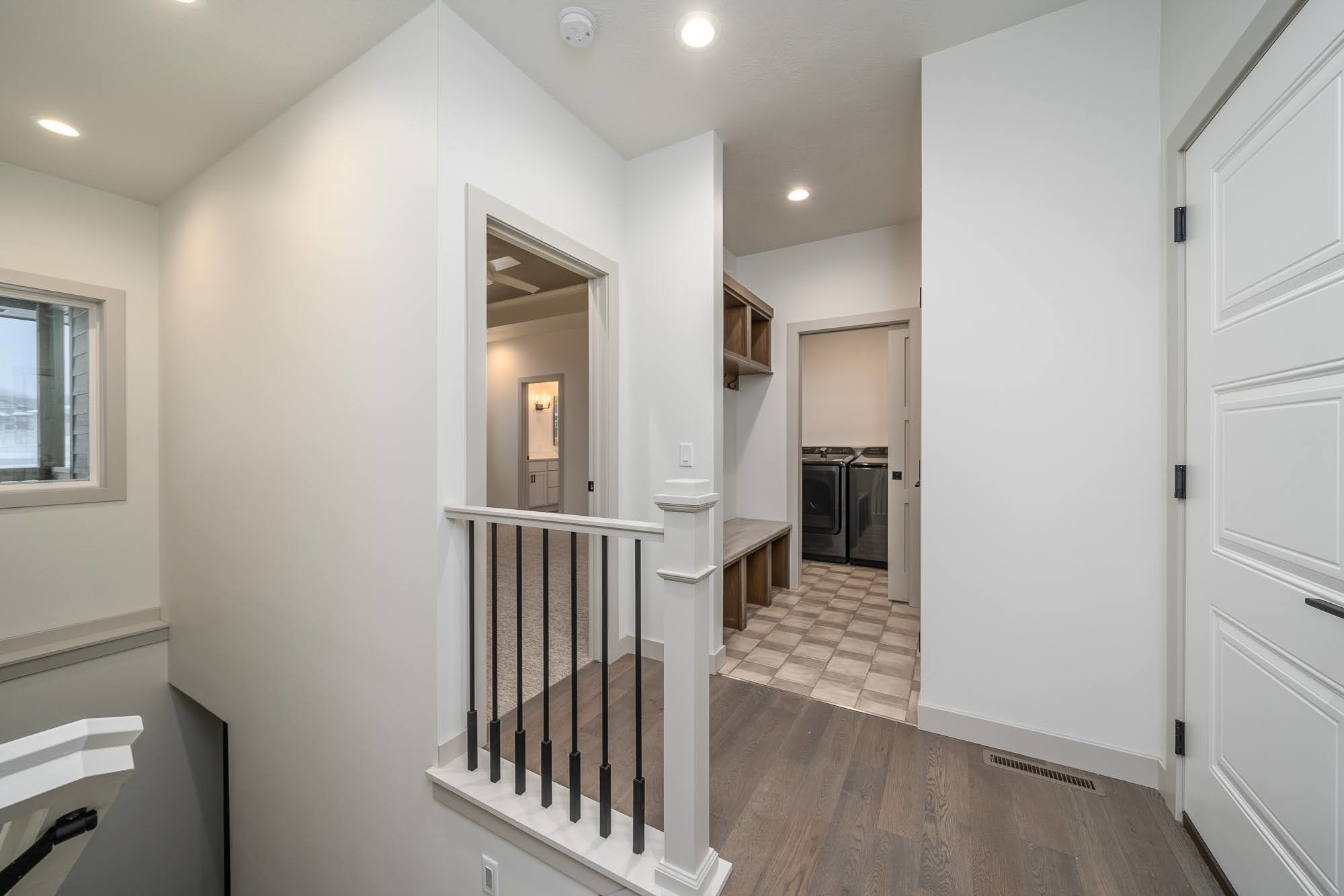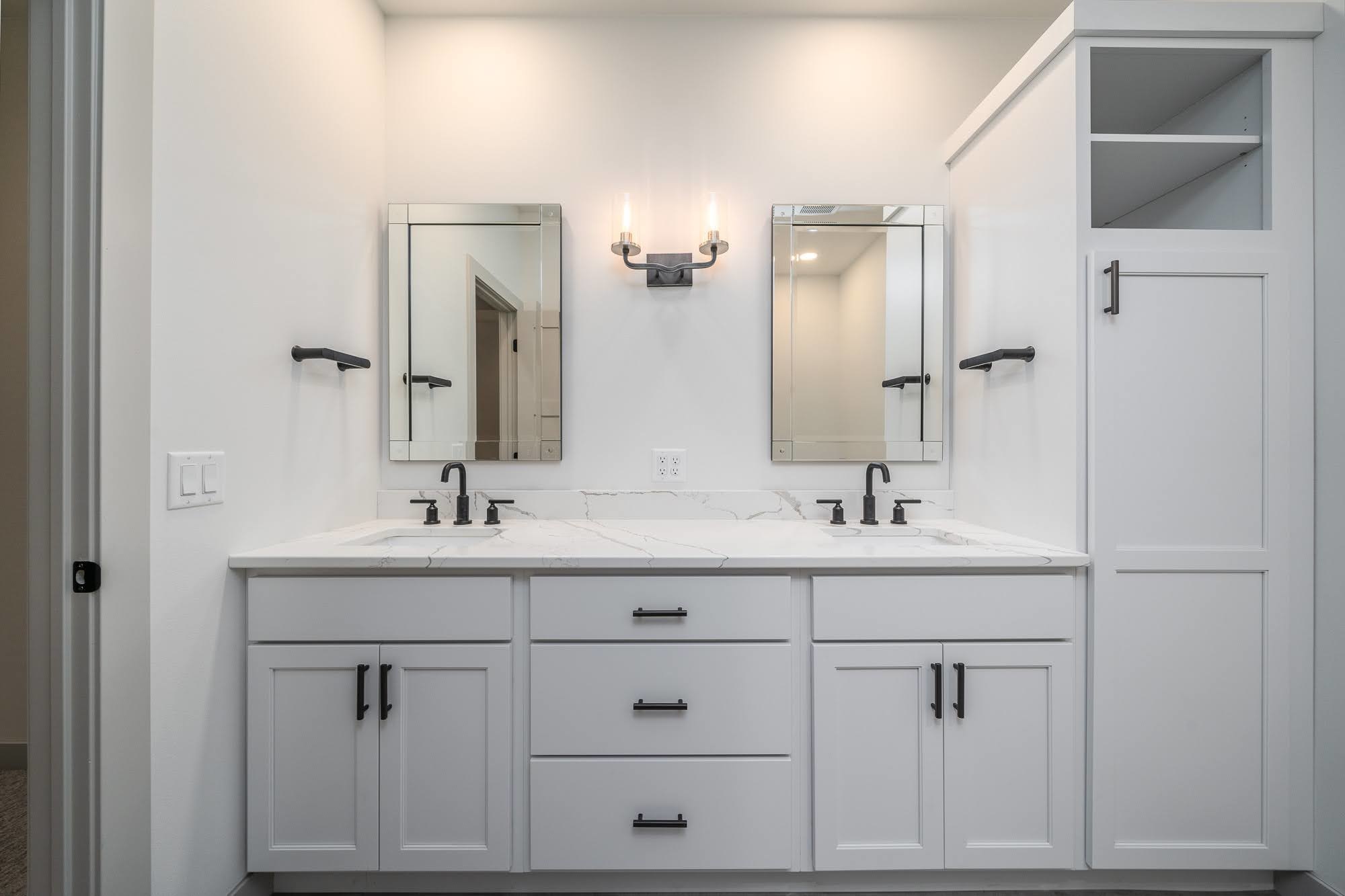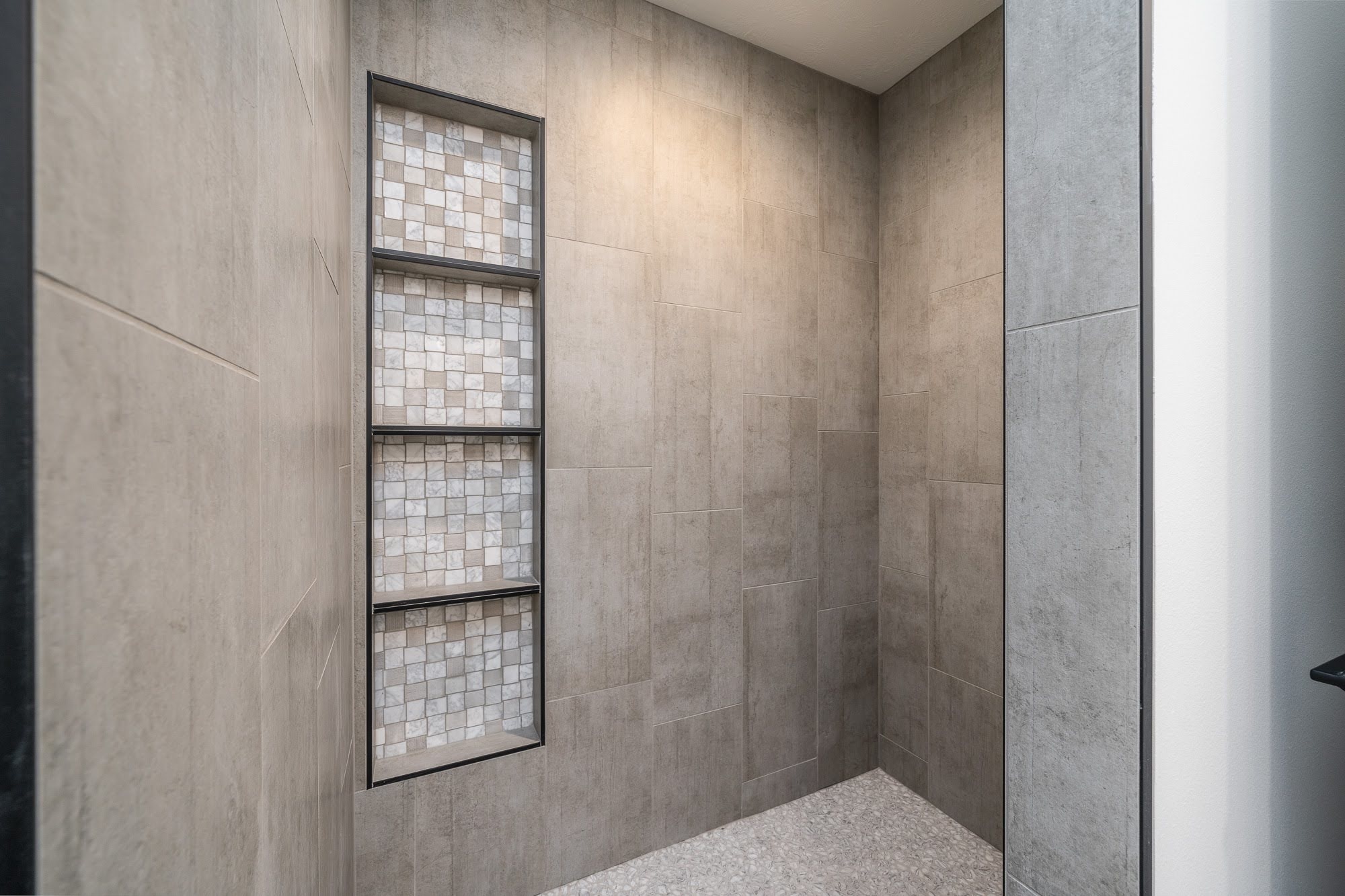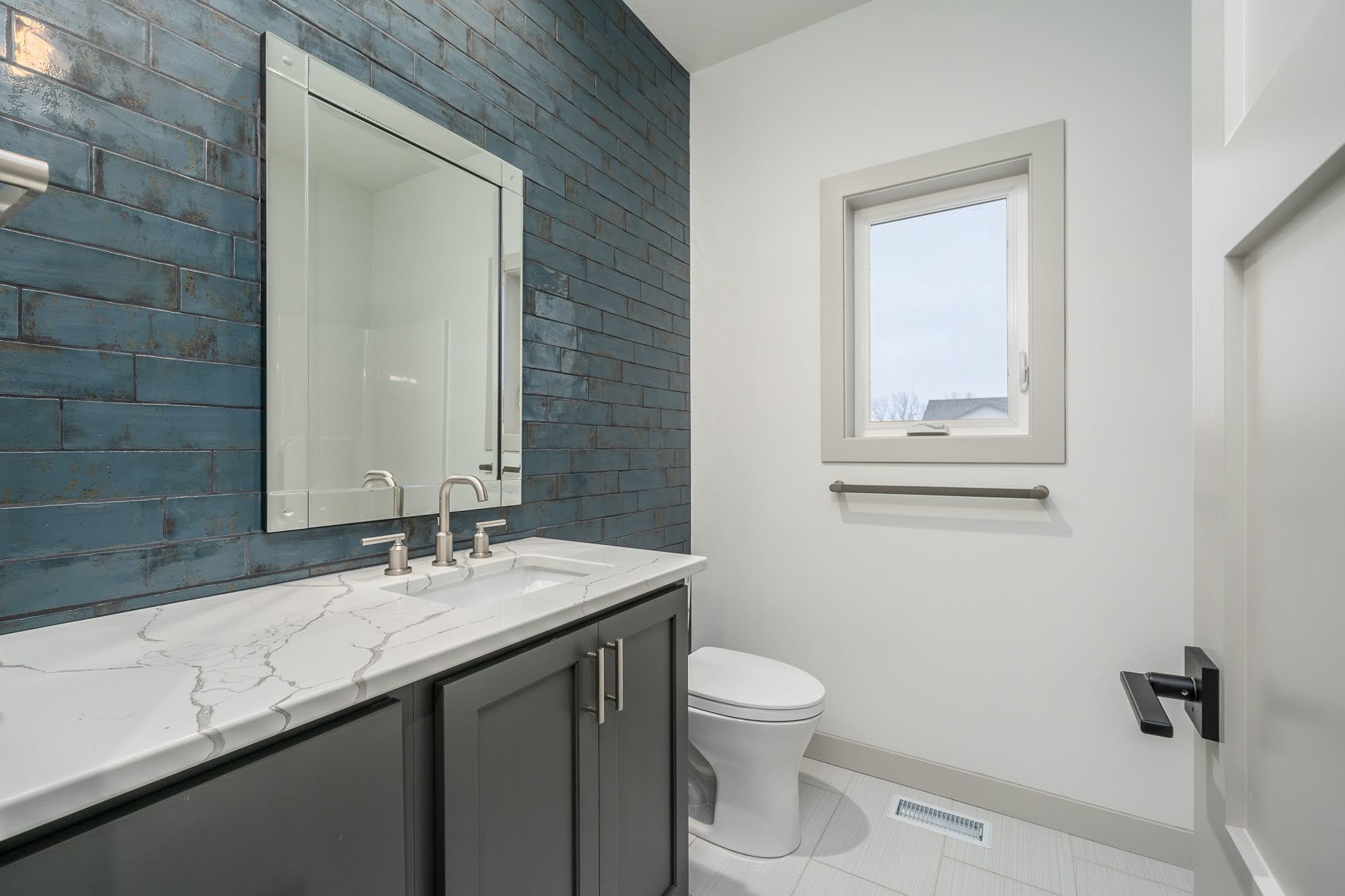 WALL COLOR: Alabaster
TRIM COLOR: Repose Gray
KITCHEN PERIMETER CABINETRY: Wood Species: Maple, Color: Repose Gray
KITCHEN ISLAND: Wood Species: Hickory, Color: Flint
MASTER BATHROOM: Wood Sepcies: Maple, Color: White Ice
GUEST BATHROOM: Wood Species: Maple, Color: Slate